Why We ❤️ FELT
As soon as I waked into FELT, I had, well a feeling. Catherine Dunton greeted me with open arms and the immediate question, "Do you want some champagne?" Instant fashion friends for life, I understood why she was so beloved by her clients and how obvious a choice it was for her business partner Holly to launch a new boutique with her in Chicago. The boutique is easy to navigate, but what struck me most was the depth of designers and uniqueness of each garment on the rack. If you want something special to wear, you get it at FELT.
A Brief Boutique History
Creative partners Catherine Dunton & Holly Grannan established FELT after a chance meeting on a Saturday at Satine Boutique in Venice, California. Catherine sold Holly a pair of purple Jenni Kane D'Orsay flats. Over the next two years, a client relationship built through personalized service blossomed into a business partnership FELT opened on September 1, 2015.
The Concept
The name FELT represents the warm feeling Catherine & Holly want every client to experience while shopping in their store. The FELT selling philosophy is one rooted in hands-on and individualized customer service. Catherine & Holly hand pick on-trend clothing, shoes and accessories with a focus on wardrobe and ensemble building.
Designer Talk
FELT's designers have been meticulously handpicked with their clients in mind—incorporating a diverse mix of established designers alongside new and emerging talent. These collections all work beautifully together, complement one another. Their individualized approach to styling every client is one that differentiates FELT from other boutiques. They are happiest collaborating with clients to build their wardrobes, to find special pieces that will enhance what they already have in their closets, or simply to anticipate what one might want or need.
Collections for Fall
Some of the newer resources FELT is highlighting for FALL 16 are: Frame Denim, T by Wang, ALC, Tanya Taylor, Anine Bing, & Vivienne Tam - though this is a very edited list of all the "goodies" they are bringing to their clients.
Local
At the moment 84 Rockwell is the featured local artist they are working with and have great success with the line. Clients adore their fringed fanny pack - as a matter of fact, this picture in the above link was shot in front of FELT.
The FELT Shopper
The FELT client is as diverse as their merchandise. She is fashion-forward as well as traditional. She appreciates all the new collections they are spotlighting (many designers are ONLY carried at FELT at the moment) and loves the classic pieces as well. She is the local Logan Square gal whofound them as they opened in the neighborhood and she is the "destination shopper" who comes from all over Chicago as well as the bedroom communities to the City. She is very loyal to the FELT brand as they have created the type of hands on shopping experience with incredibly warm customer service.
The Experience
FELT is best known for their service philosophy. Both Kat and Holly came out of retail environments, where customer service coupled with incredible merchandise was their focus. The pair realize that shopping is "experiential" and without this, their clients could shop elsewhere. At FELT, clients are part of our "FELT Family" (#feltfamily) and taken care of. With a sharp eye, they are also known for sourcing merchandise that is new to Chicago and incredibly unique.
Looks We ❤️
(Because we added in accessories & shoes from our own wardrobe. how easy is that?)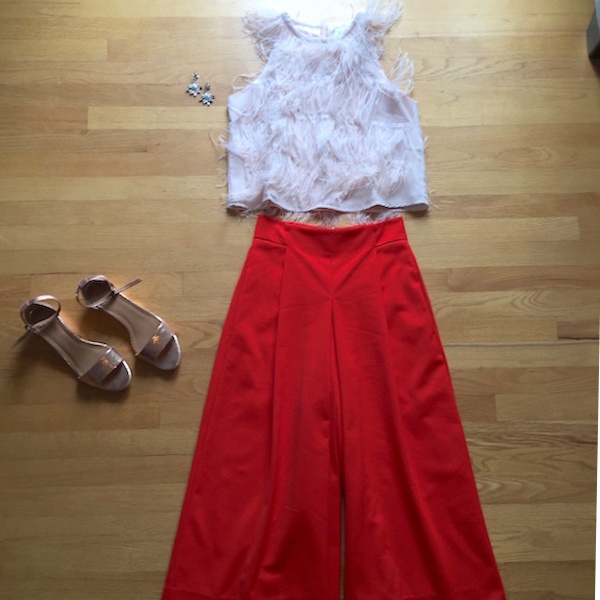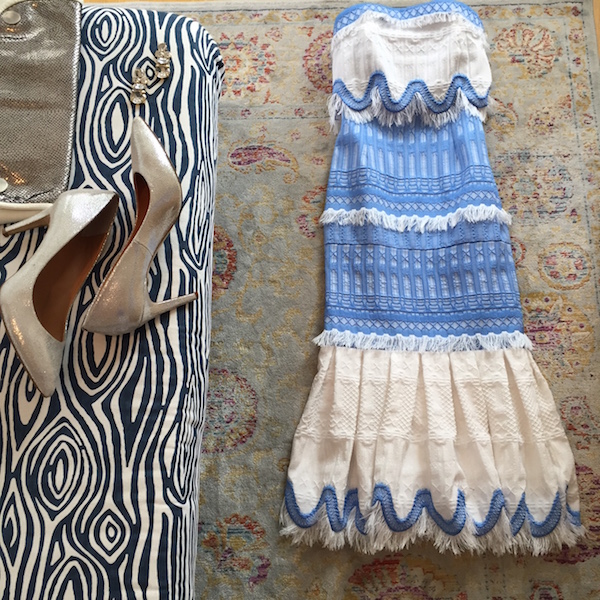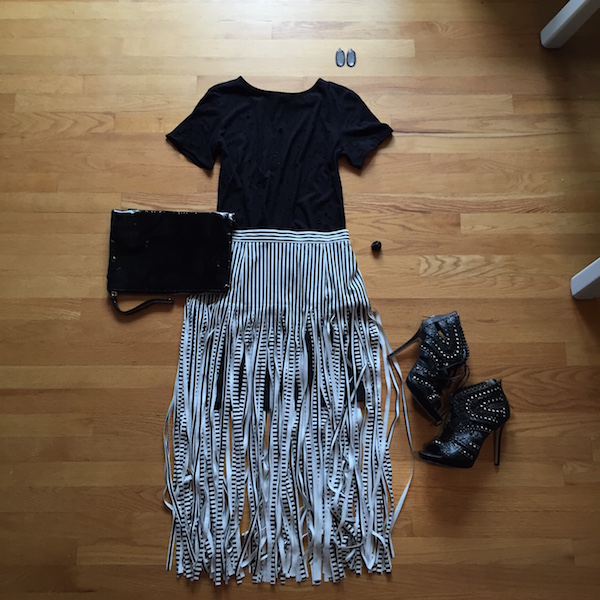 Look 1: (From FELT) Top: Ostrich Tan, $220; Bottoms: Tibi Agathe Culotte, $565; Shoes: J.Crew Rose Gold Sandals (stylist own); Earrings: J.Crew Crystal Drop Earrings.
Look 2: (From FELT) Dress: Jonathan Simkhai Strapless Scaffold Dress, $1995; ADD IN - Shoes: J.Crew Silver Pumps; Clutch: Silver Snakeskin & White Patent Leather; Earrings: Kate Spade Crystal Drop Earrings.
Look 3: Get all the details from our #OOTD post HERE